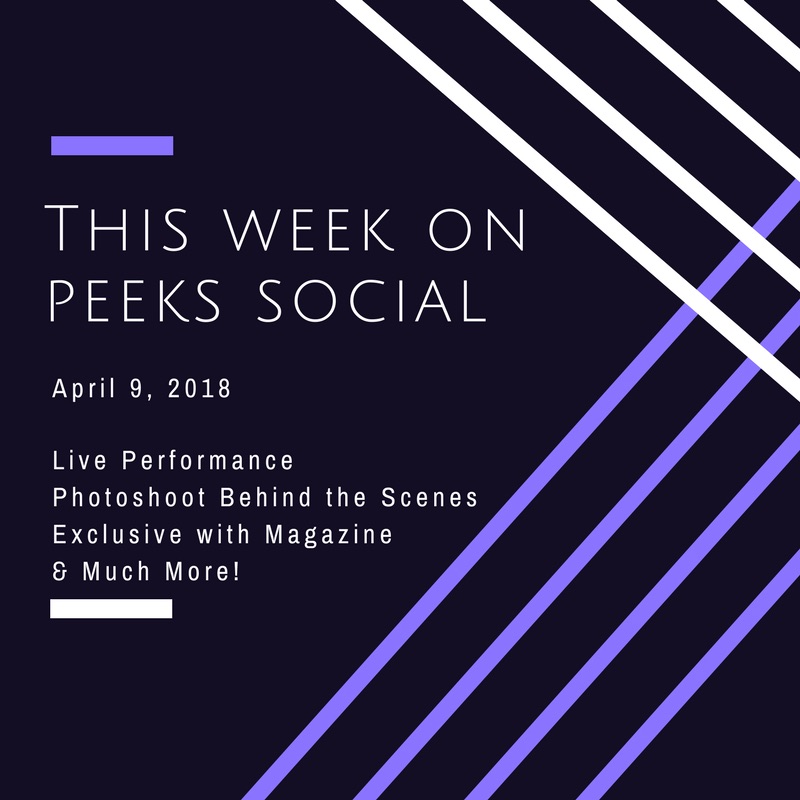 This week on Peeks Social we have you set with a live performance, photoshoot behind-the-scenes (BTS), an exclusive article from a top magazine, and much more! Catch your favourite Peeks Social streamers as they deliver new and exciting content for your entertainment.
LIVE PERFORMANCE with @HeidiMerrill
Wednesday April 11, 2018
11pm EST
Break up your work week and escape to Newport Beach, California where Heidi Merrill will be performing live on Peeks Social. We bring the concert to you! Get the benefits of being apart of the live performance with the comfort of being in your own home.

PHOTOSHOOT BTS with @BlackRabbitBabe
Thursday April 12, 2018
8pm EST
Ever wondered what happens BTS at a photoshoot? Become a Peeks Social insider and get exclusive access to the lifestyle of Hollywood a-listers. Join the conversation, ask questions, and learn how to work the camera!

EXCLUSIVE ARTICLE FROM TOP MAGAZINE ft @TonaryOfficial
Friday April 13, 2018
10pm EST
Want to break into the entertainment industry in LA? Get to know Peeks Social's very own Tonary as she shares insider knowledge into her journey with the entertainment industry in an exclusive interview with a top magazine!
Still looking for more? Peeks Social introduces hashtags, discover your favourite topics and meet new Broadcasters by hashtagging a topic you want to watch!
Get started now! Download Peeks from the App Store or Play Store and start getting rewarded for your content.
Can't find something you want to watch? We want to hear from you! Send us content suggestions and feedback at feedback@peeks.social or leave us a comment on our Facebook or Twitter.